ALANA PROTOTYPE
The prototype screens display user features similar to current security keypads. The prototype uses the Bank of Montreal's color scheme as a test color scheme because the interface is supposed to be adaptable to different company colors. The user is able to choose different modes to arm their keypad with from the dashboard, as well as view the zones in their house and bypass any if necessary.
I designed the Alana Keypad prototype to not only meet product and business requirements, but also to change the perception of home security keypads as being complex, confusing, and outdated. Alana was the company's main product during my work term, and I worked with the CEO, business leads, and engineers to deliver designs.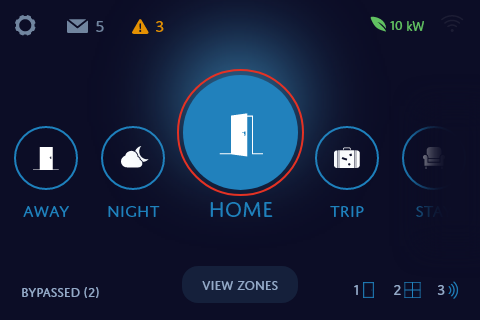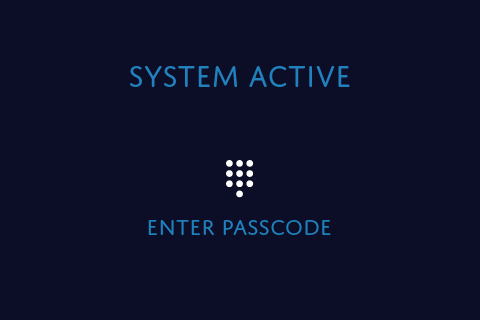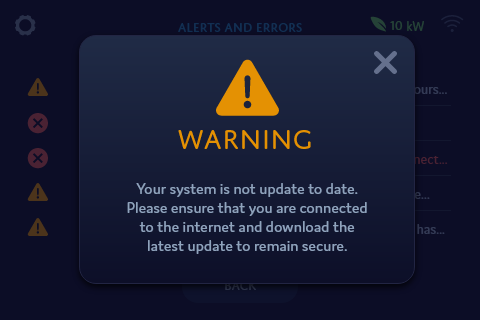 DESIGN APPROACH
To identify the needs of users for a home security keypad, due to limited time for research, I spoke to people in-house who currently used security keypads, and learned of experiences of current keypads, including desires and pain points. I looked at personas of users that had already been developed before I started at my position, and at how the keypad would interface with its mobile app (being designed by another designer). I also did secondary research online about security keypads and looked at a few real security keypads that we had in the office. All home security keypads at the time had interfaces limited to monochromatic screens similar to calculators.
So how could I design an interface for a product that had never had digital touchscreen interface before? Another product of a similar size that was touchscreen and had millions of different digital interfaces were smart phones. Our security keypad and smartphones shared basic concepts, such as small touchscreens, informational displays, and messages. I researched existing smart home mobile apps and online sources such as Behance for smart home mobile app designs to gain inspiration and creative understanding.
FIRST ITERATIONS
I began designing the home screen (dashboard), starting with low-fidelity wireframes, and came up with several ways users could interact with the screen. At the time, the home screen requirements were to have different modes for the user to switch between and to have some way to view house zones. My goals for the home screen were:
Simple and clear.
Easy to press.
Easy to switch between different arming modes for the home.
Not too much clutter on the screen.
I also made the decision to go for flat design because it is not only in trend, but also seen as 'modern'. Current security keypads in the market look outdated and old, as though they were made in the early 2000's.
I, as well as Plasmatic, wanted the Alana keypad to look like the future.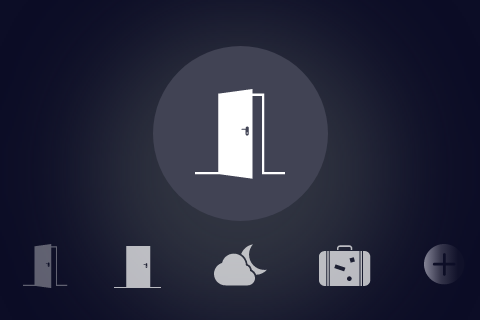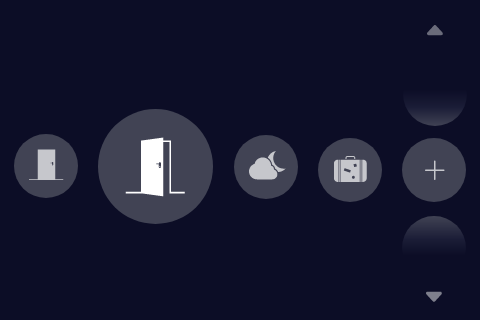 FLEXIBLE BRANDING
I had intially designed a style guide for Alana as a brand. However, a new challenge in the form of a business requirement came up later, which was for the keypad interface to have a flexible primary and secondary color that could adhere to client brand colors. I edited my design to accomodate for such a feature by choosing a design where the primary color is prominent, with a secondary color accent.
This could provide branding, while still keeping a clean visual design with minimal color clashing.